Back to all posts
Posted on
How to order Subway Day? Pizza Day?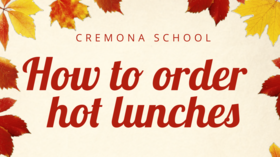 Ordering Hot Lunches

Student Quickpay can be found in the parent portal of PowerSchool.  To order hot lunches, you must be logged in on a computer (not the app).  You can find a quick-link to Student Quickpay from our home screen of this website (right-hand side).

If you have never logged in before just follow the steps on the screen to create a new account.  Then to add your child(ren), click on the right hand menu button (3 horizontal lines) and select "linked accounts" and "add student."  Your child's student ID number can be found in PowerSchool, or you can call the school office and we can look it up for you.
Student Quickpay is where you can order Subway Day, Pizza Day, pay for sports dues, field trips & other school fees.  You can also pre-order a yearbook, participate in the Centennial meat fundraiser or make donations to the school, if you wish.  
If you have any questions, please contact the school 403-637-3856.